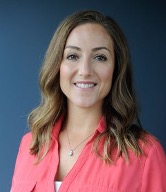 Edmund Burke once said, "Good order is the foundation of all things". Organization is success, disorganization is chaos. The Product Backlog is where all system tasks, features, defects, and enhancements live. It helps the development team with estimation of effort, refinement, and prioritization of features and functionality that could be implemented in the future.
Keeping a Product Backlog organized and updated is paramount for success. The Product Backlog is the heart of the project. It is a parking lot that the team and stakeholders can refer back to monitor progress, provide transparency, and plan the future of the product. Being Agile is, being able gracefully pivot, change direction, alter course, accept and incorporate new findings all based on business priority. Without proper organization and management of system features, tasks, defects, a project cannot be agile. 
Imagine the Product Backlog as a list of home repairs or improvements that you want to tackle. Each initiative is prioritized due to time, manpower, or budget, priority. Maybe on the list is to fix wood rot around a window, and then it turns into a leaking window and that suddenly gets a higher priority over building the tree house for the kids. Priority of backlog items is dynamic and every changing.
Characteristics of a Product Backlog area as follows:
It has an order
It is dynamic (every changing)
It never ends
It captures value
The product backlog ensures that all system needs and wants are captured, prioritized, and organized by the business. The backlog holds the vision of the Stakeholders for the Product. This allows the business to have a constant flow of ideas and enhancements to their system that add business value and efficiency that are captured and considered for future implementation.
The backlog is a living breathing artifact that needs to be groomed and updated as new requirements or changes are presented. Having a well-maintained backlog gives stakeholders freedom to constantly evolve and dream. It validates that their ideas are heard and captured. As the business grows, changes, and adapts to environments so should their product. Sometimes backlog items don't get implemented for months or they may never get implemented, but all ideas, enhancements and features are captured for future consideration. Knowing that features or ideas are captured gives clients comfort knowing that we are listening, organized, and putting the stakeholders in the driver's seat of the product. No idea is silly, over the top, or unrealistic. If it adds value to the business, we document it and discuss when, why, and how it should be implemented.