The New Dynamic Commitment
Focus
New Dynamic's focus on specific Microsoft business applications enables us to gain and grow the deep expertise our clients seek.
Teamwork
The trust and respect we have for each other produces positive experiences for our clients and rewarding careers for every member of our team.
Accountability
The cohesiveness of the New Dynamic team stems from taking ownership of our actions and decisions at all levels.
Enthusiasm
We have fun! We enjoy working with each other and we thoroughly enjoy seeing our clients succeed.
Passion
The New Dynamic team is passionate about winning new clients and passionate about delivering on what we promise.
Integrity
New Dynamic operates with honesty and transparency – always.
Servant Leadership
New Dynamic leadership consciously puts the needs of others before their own. To serve people is to value them.
New Dynamic's mission is to deliver strategic business 

application

 solutions with a first

–

class experience incorporating

 integrity, teamwork

,

 and a relentless commitment to our client's success.
New Dynamic President, Jeff Ney, discusses the importance of focus, culture and what clients can expect when they work with the New Dynamic team.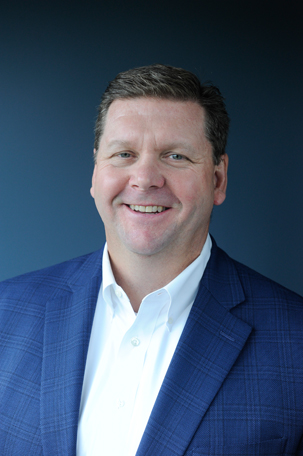 Jeff founded New Dynamic after a 19 year career with PSC Group where he served as a Partner. Jeff's previous roles have included sales and marketing leadership and building PSC's Dynamics 365 practice. Jeff's launch of New Dynamic in 2020 was inspired by his desire to create a nationally recognized, "Go-To" Dynamics 365 partner built on integrity, teamwork and commitment to client success. Jeff received his Bachelor of Business Administration degree in Marketing from Pittsburg State University, where he currently serves on the College of Business Board of Advisors and oversees a scholarship fund he helped establish in 2010. Jeff is an active supporter and volunteer for Kansas City Ronald McDonald House Charities.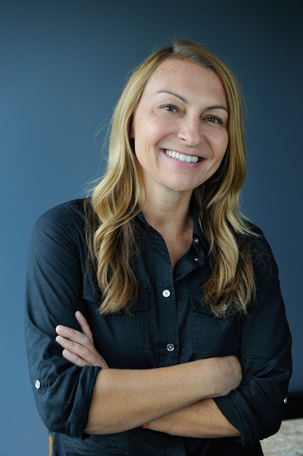 Janette Blood,
VP of Operations
Janette oversees quality and growth of solutions delivery, client relations, and consultant development. With two decades experience in technology and business integration she's led and consulted on over half a billion dollars of technology initiatives ranging from greenfield business start-up projects to Fortune 100 legacy system turn-arounds. Janette's culture commitment to New Dynamic and its client-partners is to support working relationships based on transparency, diversity, and collaboration to help empower high performing teams and successful project outcomes. Janette has her degree in Business Management from Ottawa University and is a contributing member of WIPP.org and a volunteer for Ronald McDonald House Charities.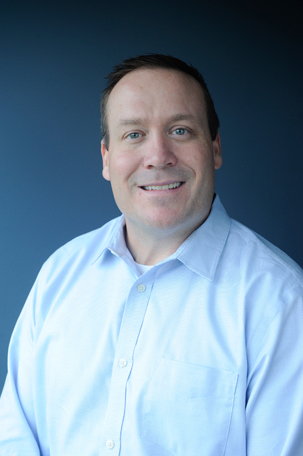 R.D. Sturgis,
VP of Solution Architecture
R.D. oversees solution architecture across New Dynamic's portfolio of client engagements. He works closely with the New Dynamic delivery team to ensure the solutions we design and deliver for our clients meet their needs and follow industry best practices. With over 18 years of experience developing and maintaining enterprise software applications, R.D. has worked with companies ranging in size from start-ups to Fortune 100 companies. R.D. received a Bachelor of Business Administration degree in Computer Information Systems from the University of Central Missouri and a Master of Business Administration from Rockhurst University. R.D. is an active volunteer for Kansas City Ronald McDonald House Charities as well as Kansas City Giving the Basics.
"Working for New Dynamic has been very refreshing and rewarding. It's a fantastic team and close-knit environment that encourages collaboration and creative freedom between projects. I've learned so much and can't wait to continue growing as a professional and as a team!"
We are looking for bright, energetic Microsoft Dynamics 365 consultants to join our growing team. Learn more about our current job opportunities by selecting the job title below.
Living Our Values and Giving Back: New Dynamic Team Prepares Meals for Families in Need
At New Dynamic, we believe in donating our time, talent and money to Ronald McDonald House Charities to help families stay together during their sick child's time of need. Each quarter we gather as a team to prepare meals, provide comfort and care to children and their families. To serve is to lead.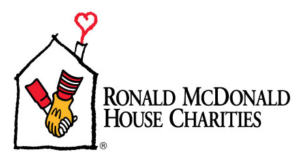 Community Service: New Dynamic Team Sorts Supplies for Local Charity, Giving the Basics
Members of the New Dynamic team gathered recently at Giving the Basics, to help count, sort and create personal care hygiene packages for area shelters, pantries, and low income schools. Thank you to Giving the Basics for all you do!