By Scott Roller & Mike Mitchell, Senior Consultants
There are so many artificial Intelligence ("AI") capabilities that have recently been introduced to enhance Dynamics 365 user experience and productivity, that we struggled to come up with a typical "Top 10" list.  Much like Spinal Tap's Nigel Tufnel explained to us that 11 is better than 10 and gives you "that extra push over the cliff", we have come up with the "Top 11" AI-enhanced capabilities users of Dynamics 365 Customer Engagement need to know about and start using today.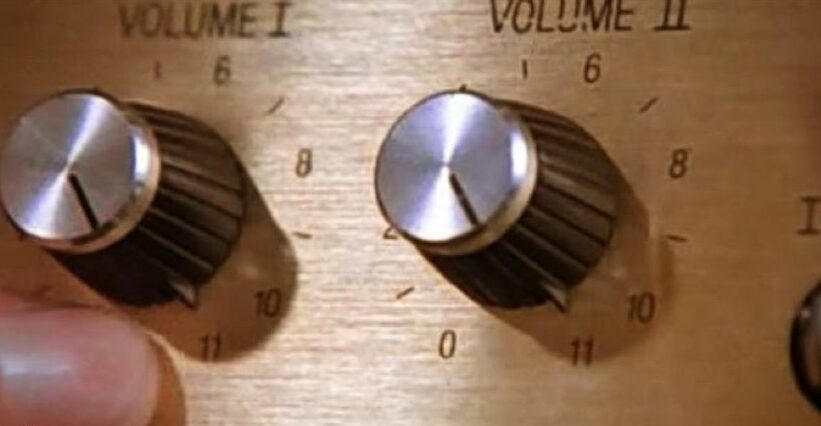 The most common use of AI within Dynamics 365 Customer engagement is to leverage the ability to automatically perform tasks and provide accurate results based on available data. AI provides very robust features that allow users to increase productivity within their daily work, make informed business decisions and stay a step ahead of the competition. Here are some of the top day–to–day user features that are enhanced with AI and Dynamics 365. 
Lead and Contact qualification enrichment

 
Incorporating AI into D365 Customer Engagement has allowed for better Lead and Contact qualification numbers; allowing AI to gather information from additional online sources like social media platforms by searching for key words within the record. By monitoring social media and online discussion, AI can gauge customer sentiment about a company's products and services.  
2. Using knowledge-based articles with AI-suggested key words for case management 
AI has enhanced the capabilities within knowledge-based articles by assisting in finding key items aligning to a customer inquiry inside of a case. AI searches on title, content, and article text and provides suggestions using keywords for more accurate and efficient case resolution. 
3.  Copilot for D365 Sales & Customer Insight 
With the new D365 Copilot feature, AI capabilities can be automatically turned on for any hubs of D365 (specifically Sales & Customer Insight for these features) and strategically guides end users with more efficient work productivity. This feature helps end users meet customer needs by providing a quick and comprehensive summary of key customer data such as an overview of the sale and revenue forecasts. Copilot can also provide a summary of a customer's email history, previous meetings, and notes to better prepare users for upcoming engagements with the customer. 
4. Copilot for D365 Customer Service 
Enabling Copilot for Customer Service gives end users the ability to expedite the resolution of customer issues and increase satisfaction. AI capabilities within Customer Service consist of automatically summarizing support cases, summarizing conversations, and drafting conversation replies/drafting email replies with just one click using predictive response prompts. Copilot also builds relevant and contextual case summaries that are relevant to each customer's needs. 
5. Embedded Teams Dialer feature 
The Embedded Teams dialer feature allows users to make calls directly within D365 without having to open the Teams app separately. This integrated feature provides end users with a summary of the call such as a transcript, suggestions, talk-to-listen ratios, emotion detection/customer sentiment using voice and speech analytics, and competitor mentions via keywords logged. Once the call is logged in the system, Copilot and Embedded Teams give recommendations for next steps to progress the sales pipeline. 
6. Sales Forecasting for Sales Managers 
D365 and AI have introduced powerful tools for Sales Managers to view sales data for their team by providing sales forecasts and revenue goals. This is accomplished with an AI integrated sales forecast dashboard that shows certain metrics like predictive customer data and won/forecasted/committed revenue. This ensures forecasting and revenue goals are kept on track. 
7. Recommended Next Steps for Sales 
As a seller, there are a multitude of tasks to track and follow-up on along with deciding which tasks are the most valuable.  Copilot can help by sending task reminders, making suggestions of follow up activity from email conversations and prioritizing these items in the Up-Next widget in Dynamics.   
8. Content for Sales  
Copilot can gather and remember context clues from communications to suggest useful content while writing emails.  It will even make real time suggestions of content based on account history and conversation clues during Teams calls.  This can be configured as a sales coaching tool to help with guiding sales conversations to a positive outcome.  
9. Chatbot and Virtual Agent implementation 
One of the most robust AI features is chatbots, which offer automated assistance on customer inquiries without human interaction. This feature is extremely helpful with the D365 Customer Service hub for automatic customer assistance. Once information is gathered, these chatbots and virtual agents can provide answers, and in the case of a complex scenario, route the question to a human agent to increase customer service efficiency. 
10. Email Engagement Analytics 
The interaction between Outlook and AI allows for better analysis of email communication between customers and end users. AI provides certain information such as response rate, open rate, and click-through rates. This gives end users the analytics they need to improve email engagement when they know how potential customers are interacting with incoming emails. 
11. Copilot for Dynamics Marketing Email 
By simply entering your website URL, Copilot can gather fonts, font size and color palette for use in Dynamics Marketing emails and templates. Once you have gathered formatting information from your website, Copilot can also give you a head start on generating email text. Describe the theme of the email message along with tone of voice (engaged, adventurous, casual, luxury or formal) and Copilot will generate the email body text that you can tweak for the finished product. Lastly, Copilot can help edit and rewrite text by generating similar messages with different tones of voice and content length for use with emails, text messaging and web forms. 
Getting the Most out of Microsoft Dynamics 365
The latest round of AI tools available on the Dynamics 365 CE platform are another excellent example of how much can be accomplished with Microsoft's suite of business applications. Organizations have never had more opportunities to create process efficiencies and do more with less.
Whether your company is currently exploring CRM options, or is already using Dynamics 365, New Dynamic offers a wealth of knowledge and expertise to guide you on your CRM journey. Contact us today: https://www.newdynamicllc.com/contact/